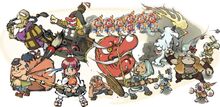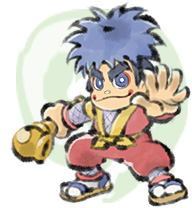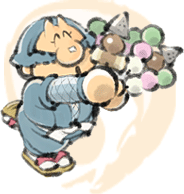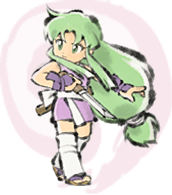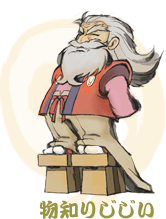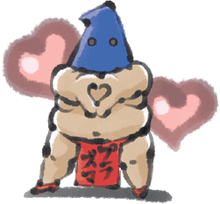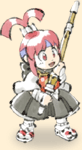 Ganbare Goemon: Tōkai Dōchū Ōedo Tengu ri Kaeshi no Maki (がんばれゴエモン~東海道中 大江戸天狗り返しの巻~) is a Ganbare Goemon game released for the Nintendo DS on June 23, 2005. Its release marked the revival of the series' medieval Japanese themes and quirky humor, as previous games had taken place in a futuristic setting or with a more serious tone.
Goemon he's brave and strong as you can see.
Omitsu she's Goemon's best friend who works in a cafe.
Ebisumaru fat and hungry all the time.
Sasuke small and fast but really brave.
Yae Super strong and a very smart master mime.
Wiseman who likes to make things.
plasma a bit scary but fun.
Suzu goemon's cousin.
Hitoe the brave ninja pirate of oedo.
Ad blocker interference detected!
Wikia is a free-to-use site that makes money from advertising. We have a modified experience for viewers using ad blockers

Wikia is not accessible if you've made further modifications. Remove the custom ad blocker rule(s) and the page will load as expected.